From overall health scans to specific issues that you would like to address, we tailor each Thermal Health Study to meet your individual needs.
Breast Study
Be proactive by screening for inflammation, lymphatic congestion, hormonal imbalances as VERY EARLY detection saves lives AND breasts! This thermal imaging series will screen for:
Tumors of the breast
Inflammation of the breast/chest
Lymph congestion in the breast and chest.
Half Body Study
This study is from the top of the head to just above the pubic bone. It includes all major organs, lymphatic, breasts, periodontal issues, Carotid artery, coronary issues, visualizes pain, intestinal inflammation, etc. This thermal imaging series will screen:
Full cranial and thyroid (includes Carotid Artery)
Periodontal inflammation
Back of neck (PNC)
Full breast scan and lymph node activity
Full back (upper & lower)
Stomach, visceral (abdomen), large & small intestines, kidneys, colon, ovaries, uterus, etc.
Full Body Study
This scan is from the top of the head to the bottom of the feet. It includes everything in the Half Body Scan PLUS the bottom of the feet, the legs, lymphatic in the upper thighs, will catch phlebitis, problems from varicosity (varicose veins), etc.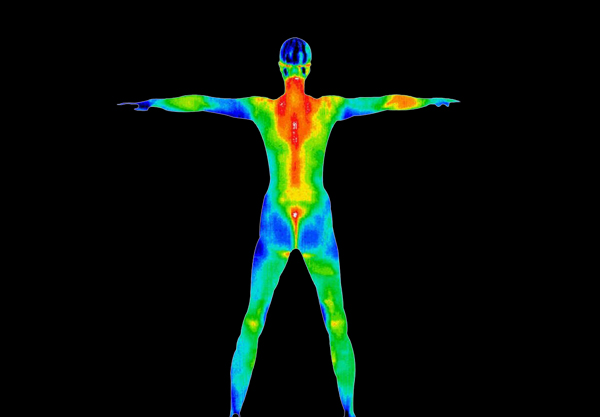 Visceral Study
This study is of the entire torso, front and back, includes the digestive system (large and small intestines), the gallbladder, the kidneys, the liver, the colon, the uterus and the ovaries.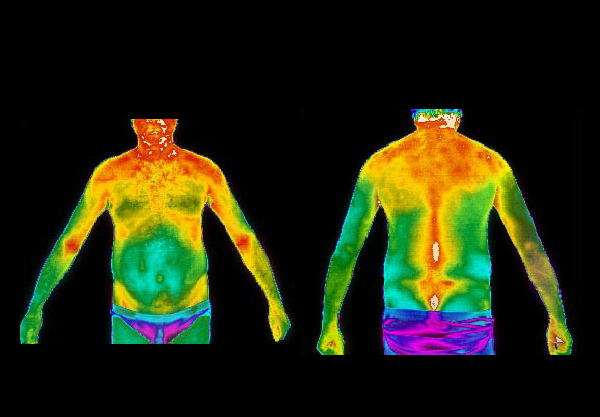 Cranial Study
Images of the entire head, neck and thyroid area.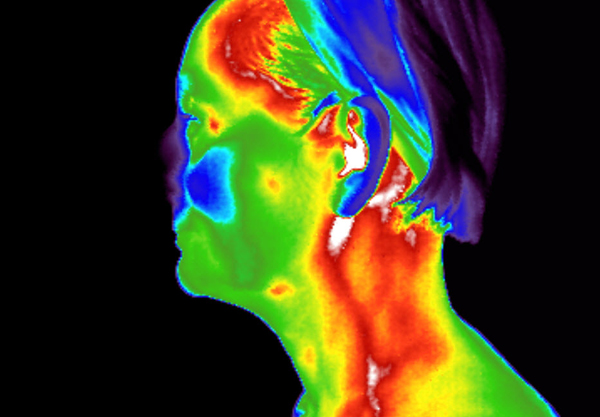 Sports Screening
Locate neuro-musculoskeletal injuries, back pain, joint pain, stress fractures, etc. for optimal rehabilitation.
Digital Infrared Thermal Imaging (DITI) has been recognized as a viable diagnostic tool since 1987 by the AMA Council on Scientific Affairs, the ACA Council on Diagnostic Imaging, the Congress of Neurosurgeons in 1988 and in 1990 by theAmerican Academy of Physical Medicine and Rehabilitation. A number of studies have been done to determine DITI's interexaminer reliability and validity. A study of DITI in low back pain patients found 96% interobserver reliability. In a study of patients with knee pain, 98% test efficiency and 94% interrater reliability was found.  DITI has been shown to be useful as a diagnostic tool in the differential diagnosis of neuromusculoskeletal injuries and their prognosis for return to participation and/or competition.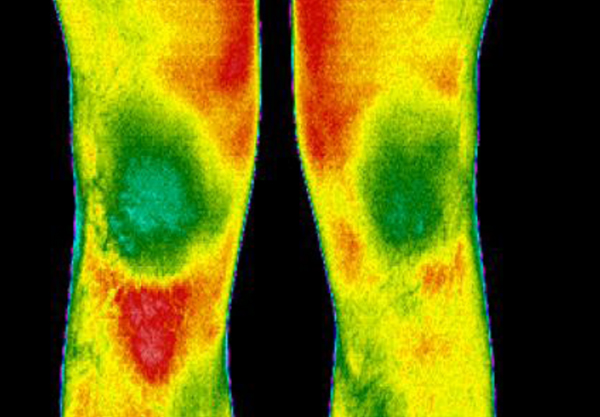 Other Screening Types
Infants and children spot views before and after monitoring.